Building a Community Vision for a Safer Archer Avenue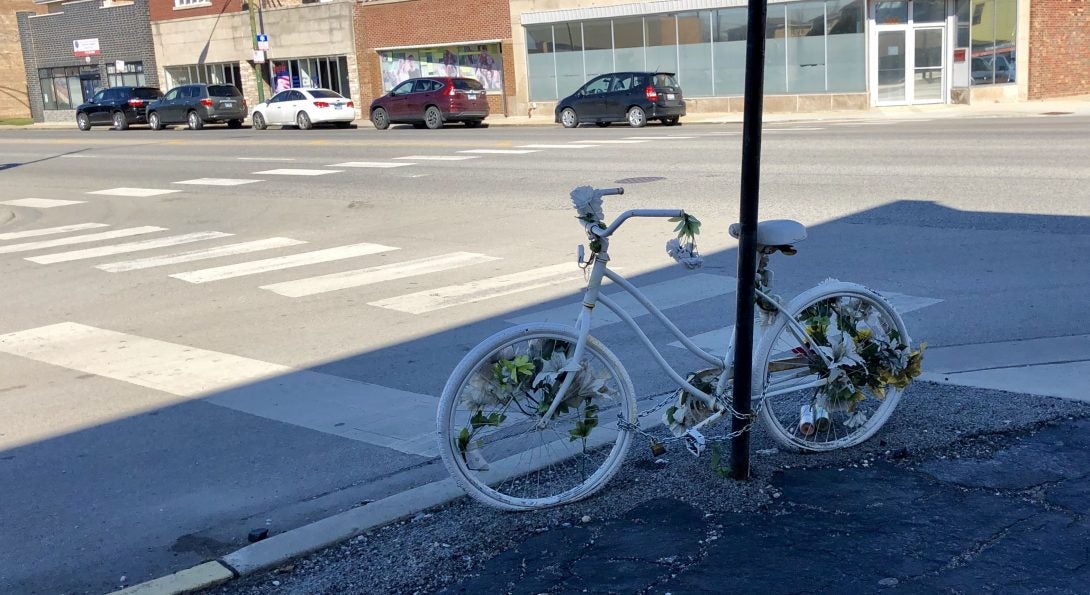 While Archer Avenue is identified as a spoke route in the city of Chicago's Streets for Cycling Plan 2020, little progress has been made to make this major thoroughfare safe for people biking.
title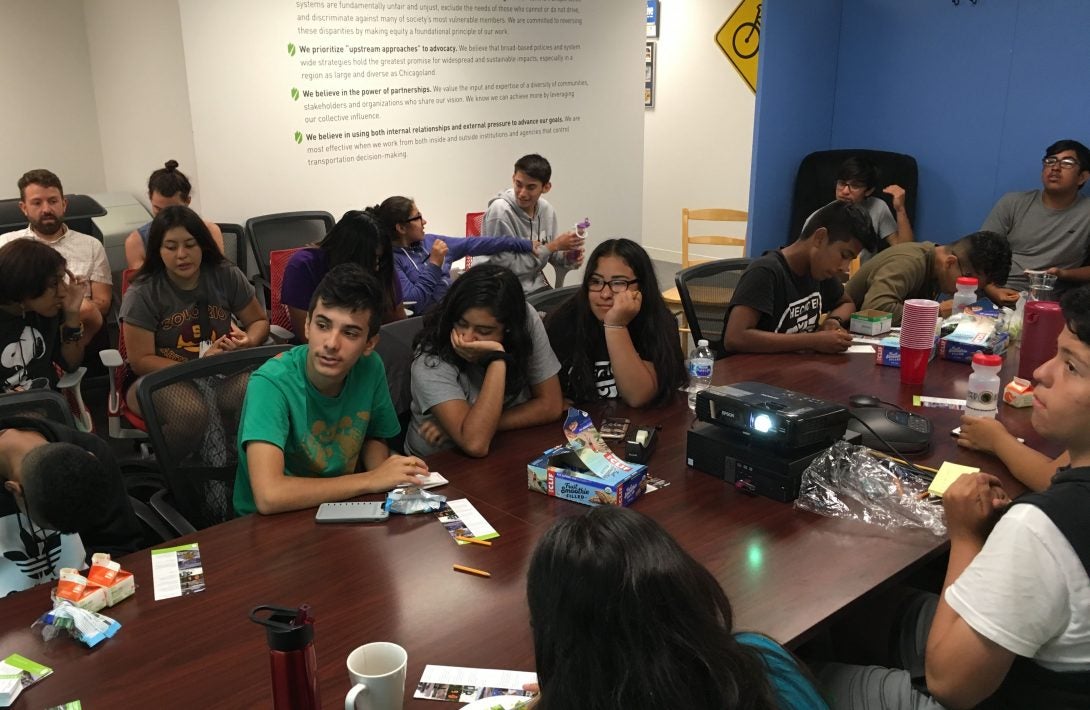 The Ghost bike in the image above is dedicated to Lisa Shalk, who was killed by a driver while riding her bike at the intersection of Archer Avenue and Lorel Avenue in November 2017. This is just one example of how street design failed the most vulnerable people on Archer Avenue.
The Southwest Side of Chicago overall and specifically Archer Avenue has many barriers to safe walking, biking, and public transportation. Many of these barriers are the result of conditions such as heavy industry and truck traffic along with related environmental concerns. At Active Transportation Alliance, we have worked to explore these concerns through a survey that we are working to share among the many diverse communities along Archer Avenue, including Chinatown, Bridgeport, McKinely Park, Brighton Park, Archer Heights, and Garfield Ridge.
Take and share the survey now to provide your input on what a safer Archer Avenue could look like.
Active Trans hosted a kick-off meeting this past April when participants decided to create a Northeast Working Group and a Southwest Working Group, splitting up the street at Western Avenue. At the Northeast Working Group meeting at the end of July, we collected input on what the survey should consist of and how to make sure it's accessible to all. We also met with students from Solorio Academy in Gage Park who frequently commute along Archer Avenue to collect their input. We held another meeting in early September where we finalized the survey that will collect community input how on how Archer can be safer for all roadway users. In total we have engaged over 50 community stakeholders and are hoping to receive at least 500 survey responses.
Active Transportation Alliance also completed walk audits in November along Archer Avenue between Cicero Ave. and Western Blvd. and will be providing compensation for every participant to make sure we get a diverse pool of stakeholders. Walk audits allow us to collect more information on the conditions of Archer Avenue and how they could be improved. There are many schools along this stretch of Archer that were identified by community stakeholders and we have worked to involve the students and their families in the walk audit process.
We will also work to plan a bike ride in the early spring of 2020 to continue to bring attention for the need of infrastructure improvements to encourage people of all ages and abilities to bike around Archer Avenue!
This project received support from the Illinois Prevention Research Center.
About the author
About the Author
Julia Gerasimenko is an advocacy manager at the Active Transportation Alliance. Her work focuses on building relationships around the city of Chicago and she leads Active Trans' bus advocacy. She recently co-authored a report on Fair Fares Chicagoland, recommendations for a more equitable regional transit system. She is also involved in community planning efforts to create more walkable and bikeable communities across Chicago.
Modified on December 18, 2019